---
Utah's Centenarians
---
Have a loved one
Join us!
---
Celebrating a century – or more – of birthdays!
---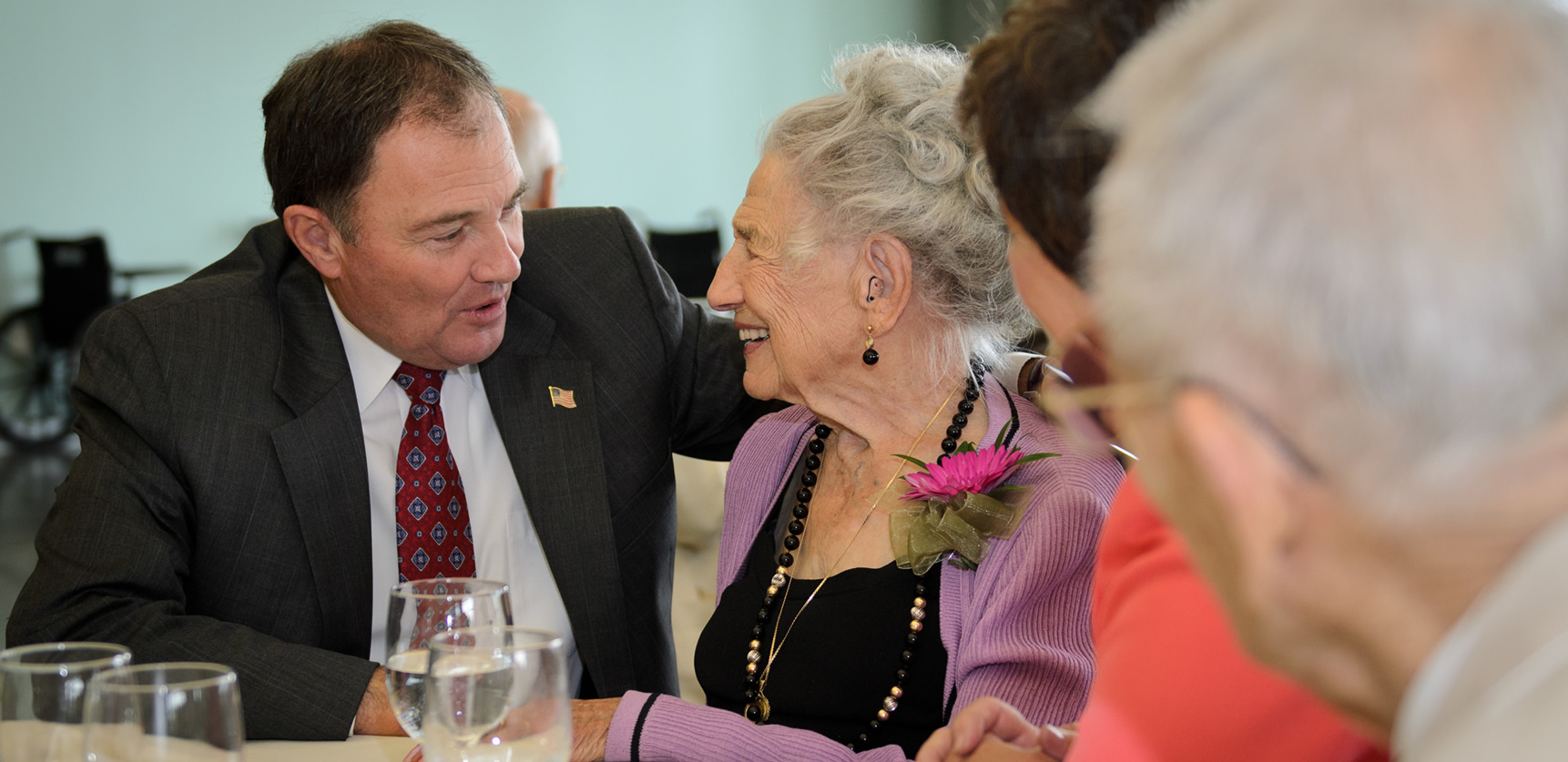 Governor Herbert Celebrates Utah's Centenarians
Each year, at the Centenarian Celebration, our Governor honors some of Utah's finest – those 100 years of age and older. The celebration includes lunch, music, an opportunity to shake hands with our State's leader and time for us younger Utahns to gain a bit of wisdom. Learn more about Governor Herbert
Governor's Century Club of Utah
Utah's people truly enhance Utah's beauty. Chief among these are our Centenarians – remarkable people who have reached the incredible milestone of their 100th birthday.
Centenarians Share their wisdom
Outstanding memories
Impressive changes
Secret to longevity
Best life advice
Featured Centenarian
Lois Mable Allison Gruber
---
100 Years Young
---
Secret to longevity
---
"Be happy and think of others first."
Best advice
---
"Believe and trust in God. Be kind to others and expect nothing in return. Listen to others and be interested in their lives. Never brag."
Descendants
---
Five children, twenty-four grandchildren, thirty-nine great-grandchildren and five great-great grandchildren.