---
Utah's Centenarians
---
Have a loved one
Join us!
---
Celebrating a century – or more – of birthdays!
---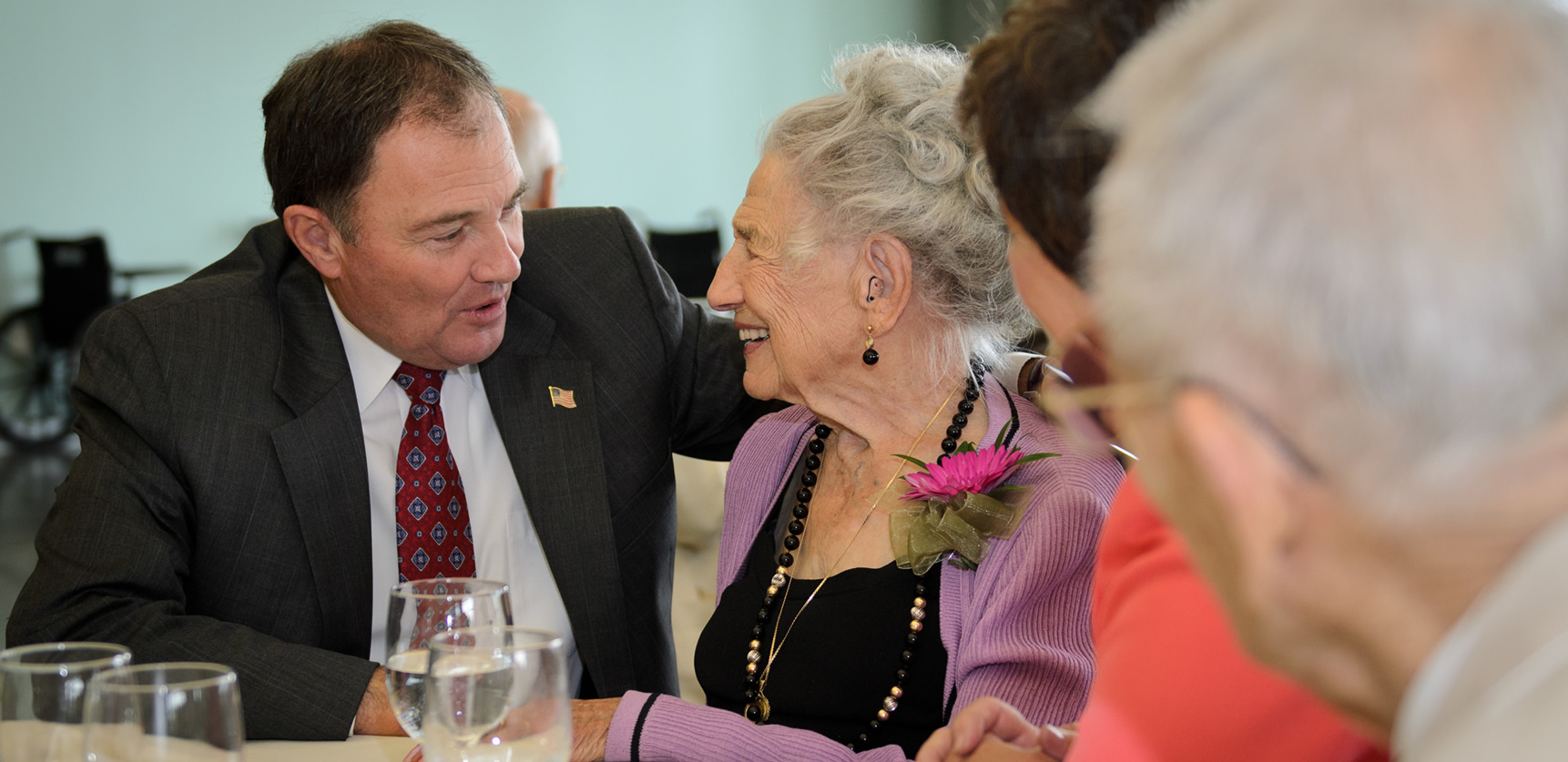 Governor Herbert Celebrates Utah's Centenarians
Each year, at the Centenarian Celebration, our Governor honors some of Utah's finest – those 100 years of age and older. The celebration includes lunch, music, an opportunity to shake hands with our State's leader and time for us younger Utahns to gain a bit of wisdom. Learn more about Governor Herbert
Governor's Century Club of Utah
Utah's people truly enhance Utah's beauty. Chief among these are our Centenarians – remarkable people who have reached the incredible milestone of their 100th birthday.
Centenarians Share their wisdom
Outstanding memories
Impressive changes
Secret to longevity
Best life advice
Featured Centenarian
Eleanor Piacitelli Dalpiaz
---
107 Years Young
---
Favorite Accomplishments
---
"Being in a loving marriage, having good and hard-working children, and caring family and friends are what I count as my most cherished accomplishments." She believes next to being a wife and a parent, nursing was the most important thing in her life.
Hobbies and Activities
---
Nora enjoys reading the newspaper every day and especially loves working on the daily puzzles. She attends church almost every Sunday and cherishes frequent visits with her family.
Career

---
In 1933, Nora decided to pursue her dream and went into training at Holy Cross Hospital School of Nursing. She graduated in 1937 as a Registered Nurse and began a long, successful nursing career including positions at Holy Cross and Carbon Hospitals.